Call us
08000 786 373 / 07949886180
08000 786 373 / 07949886180

Email us info@dkbdespatch.co.uk
Making sure your goods arrive safely and in the same condition we collected them in is our number one priority.
We take great pleasure in meeting your deadlines consistently, time and time again.
Choose the courier service that will not let you down.
When Delivery Blunders Go Right!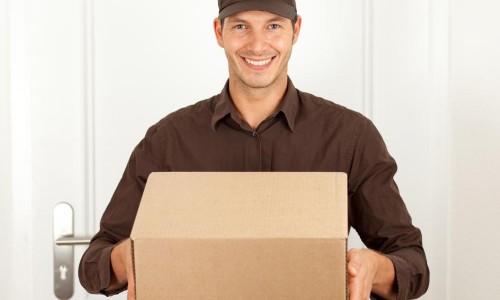 When same day courier and delivery companies make mistakes it can be frustrating for consumers, which is why DKB prides itself on providing an efficient, attentive service to meet your same day courier delivery needs.
Most of the time delays that leave customers waiting, rough handling that damages items and missed deliveries that require collection from depots miles and miles away annoy people who've ordered packages by same day courier or other delivery services. Delayed, broken or lost packages can cause a great deal of stress and dissatisfaction.
But not always.
Sometimes the mistakes of delivery companies end up benefitting the consumer. Here are two instances where customers have reaped the benefits of delivery incompetence.
An extra laptop in the compost
Ally from Scotland was frustrated when the laptop her partner ordered her for Christmas didn't arrive. Getting in touch with the seller, they apologized and promised to send another in time for Christmas Day.
Just afterward, a friend of Ally's noticed a tiny slip of paper on the doorstep which read 'package in green bin'. Ally was astounded to find her new laptop in her compost bin among worms, sticks and mud, but was glad to see no damage had come to it. The next day, another slip appeared on the doorstep bearing the same instruction. The second laptop was also in the compost bin!
Ally told the BBC that whenever she goes to her compost bin she half expects to find shiny new technological gadgets resting between rotting leaves and banana skins. It's safe to say she's not going to be making a complaint any time soon.
A valuable misdelivery
Christmas came early for a 22 year old engineering student from south London who received a steady stream of unexpected packages at his door. Robert Quinn received £3,600 worth of items that were destined for an Amazon depot as returns, and, even better, he was allowed to keep them.
Mystified when he started receiving valuable packages including a 3D TV and a games console and random ones like a leaf blower and a baby buggy, Robert got in touch with Amazon, all set to return them, but was told that he needn't send the items back at all. Amazon assured him the original customers wouldn't lose out and Robert couldn't believe his luck.
Even after he contacted Amazon, the parcels kept flooding in, inundating his family home with designer cologne, Galaxy tablets and laptops.
Robert received 46 items in total, others of which included a single bed, a chest of drawers, CDs, DVDs, a wine cooler and an expensive pen. The student told the Sun he'd give some of the items to charity and sell others to invest in his small start-up business, hoping to get a patent on an electric cannabis grinder!
Instant

quote

If you're unsure of the size of vehicle you need or encounter any problems using our price calculator please call, we'll be happy to assist.

For 7.5 Tonne vehicles and bigger, please call 08000 786 373
08000 786 373
Click Here to Follow DKB Blog
© 2015 DKB Despatch Ltd All rights reserved