Call us
08000 786 373 / 07949886180
08000 786 373 / 07949886180

Email us info@dkbdespatch.co.uk
Making sure your goods arrive safely and in the same condition we collected them in is our number one priority.
We take great pleasure in meeting your deadlines consistently, time and time again.
Choose the courier service that will not let you down.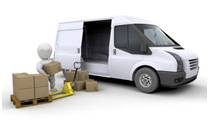 DKB Despatch: Fast, Secure, Reliable
Looking for a reliable same day courier service to take care of an urgent delivery? No need to look any further, DKB Despatch offers you a comprehensive same day delivery service specialising in urgent, time sensitive deliveries. We collect promptly and deliver your items as quickly as humanly possible.
Our nationwide service is able to collect and deliver just about anything, any time, anywhere within the UK. From most parts of the British mainland we can collect within the hour, collection times are even faster in and around the major towns and cities. So whether you're in London and need a Sameday Courier or you're in a small rural village we can provide you with a secure and reliable solution at a competitive rate.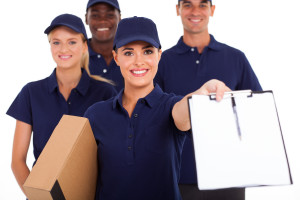 We operate a live electronic tracking system on all of our express courier vehicles, allowing us to give our customers up to the second progress reports at any given time from collection right through to the moment your goods are delivered, this feature can be of great benefit when sending a particularly time sensitive consignment. We also provide automatic notification of delivery as soon as your items reach their destination either by phone or email, instant photographic signatory proof can also be provided.
We have a large selection of vehicles available, motorcycles, small vans, transit vans, 7.5 tonne and 18 tonne trucks and even larger available on request. So whatever your transport needs you can be certain DKB Despatch will have the perfect solution.
Booking your courier with us is easy, if you know the size of vehicle you require you can use our instant quote calculator to get your price, then give us a call and we'll confirm your booking. If you are unsure of the vehicle you need we will be more than happy to assist you. We accept payment by most major credit/debit cards or if you plan on using couriers frequently you can complete our simple account application form.
DKB Despatch are committed to supplying our customers with a courier service of the highest standard with an emphasis on customer care but we also realise that cost is an important factor for all businesses. Therefore we aim to strike the perfect balance between quality and affordability, offering what we believe to be unbeatable value for money.
Don't delay! Choose the same day delivery service that will not let you down and get your goods on the move!
Instant

quote

If you're unsure of the size of vehicle you need or encounter any problems using our price calculator please call, we'll be happy to assist.

For 7.5 Tonne vehicles and bigger, please call 08000 786 373
08000 786 373
Click Here to Follow DKB Blog
© 2015 DKB Despatch Ltd All rights reserved