Call us
08000 786 373 / 07949886180
08000 786 373 / 07949886180

Email us info@dkbdespatch.co.uk
Making sure your goods arrive safely and in the same condition we collected them in is our number one priority.
We take great pleasure in meeting your deadlines consistently, time and time again.
Choose the courier service that will not let you down.
Top 10 Weirdest Things Ever Delivered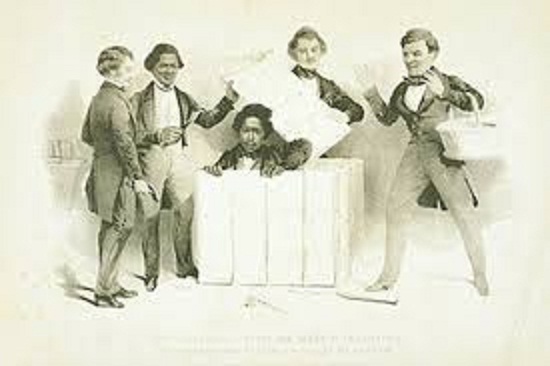 1. A slave
Henry Brown, an African enslaved in America, awoke one morning, remembering in a dream in which he mailed himself out of slavery. On March 29, 1849, he made his dream a reality and shipped himself to abolitionist James Miller McKim in Philadelphia, climbing into a crate with the help of his storekeeper friend. He arrived 27 hours later and climbed out of his crate a free man. Just outside of a same day courier service!
2. A boy
In 1913, Mr and Mrs Beauge of Ohio sent their son to his grandmother's via parcel post for 15 cents. Insuring him for $50, he arrived safe and sound.
After a 14 pound baby was sent to his grandmother in 1915, the Postmaster finally managed to persuade parents to stop sending their offspring by mail!
3. A building
In 1916, a man who wanted to build a bank in Utah did his calculations and worked out that the cheapest way to courier the bricks from Salt Lake City would be through the mail. To get around the 50 lb limit, he packed them 40 at a time, in total 2,000 shipments. The overwhelmed Utah post office courier services delivered the whole shipment, but this prompted them to limit postage to 200lb a day per person for future shipments.
4. Diseases
Miss Daisy James of the New York Post Office wrote in The New York Times of August 7, 1895, that along with dead birds and animals sent to taxidermists, she had handled smallpox, scarlet fever, diphtheria and other disease strains mailed by physicians to the National Health Board. We sure are glad modern day courier services don't have to deal with such freight!
5. Creepy letters
From 1976, residents of Circleville, Ohio began to receive weird letters written in block letters, which accused them of a wide range of wrongdoings. One resident called Ron Gillespie received a phone call from the writer and set up a meeting to confront him. He never came back. Though a man called Paul Freshour was arrested and convicted for murder, the letters kept coming, not stopping until the 1990s.
6. A drone
An American university student got the shock of his life when he received his weight-lifting bench delivery. Along with the bench, he received another package addressed in his name, which, upon opening, he found was a drone! Uploading the pictures to Reddit, he eventually found out the drone was from the National Oceanic and Atmospheric Administration and worth £220,000.
7. A 'cursed' diamond
The legend behind this large, blue diamond is that it was once the eye of a Hindu statue. When the monks found it had been stolen, they put a curse on the thief and his ill-gotten gains. Valued at $1,000,000 in 1958, Harry Winston mailed it to the Smithsonian Institution to sit in the National Jewel Collection, and paid less than £100 for the courier service, most of which was insurance.
8. Bricks as a form of protest
2014 saw the UK Independence Party (UKIP)'s address inundated with bricks they would be forced to pay postage for by members of the public who disapproved of their policies.
An idea popularized by Abbie Hoffman in his 1970s book Steal This Book, sending bricks without postage affixed to particularly disliked groups was a common method of protest, before it was banned in the USA.
9. A cat
The mail of New York City used to be sent by pneumatic tubes in complex arrangements, traveling 35mph to its destination. As part of their opening event, the Post Office tried out three items to illustrate how great their system was – a large fake peach, a Bible and a live cat! An attendee commented that the cat was dazed, but seemingly unharmed.
10. A hot shepherds pie
Sure that her son couldn't live without her shepherds pie, a mother sent his favourite dish 450 miles across the country. It would take a very disciplined DKB Despatch same day courier to not be tempted to eat the evidence on such a long journey with such a tasty cargo!
Instant

quote

If you're unsure of the size of vehicle you need or encounter any problems using our price calculator please call, we'll be happy to assist.

For 7.5 Tonne vehicles and bigger, please call 08000 786 373
08000 786 373
Click Here to Follow DKB Blog
© 2015 DKB Despatch Ltd All rights reserved