Call us
08000 786 373 / 07949886180
08000 786 373 / 07949886180

Email us info@dkbdespatch.co.uk
Making sure your goods arrive safely and in the same condition we collected them in is our number one priority.
We take great pleasure in meeting your deadlines consistently, time and time again.
Choose the courier service that will not let you down.
Mysterious Deliveries!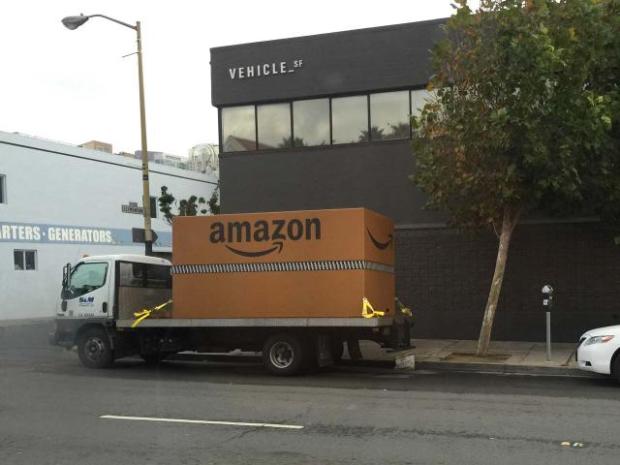 Everyone knows that postal workers unlike a same day courier are usually required to deliver packages and boxes with stamps on them. There might also be a return address in case of misdelivery.
But what if you received a load of items that you were not expecting and no idea who they were from, and no return address attached?
That's what happened to Paul Smith, a British menswear fashion designer. Since the 1980s, he's received over a hundred items through the post, with no inkling as to who his generous benefactor is.
The items are pretty weird and wonderful, too. From a bird box shaped like a galleon, to a model of E.T., to a model of a female torso, all with stamps correctly placed on them, the huge range of random gifts has delighted the designer, who says that the objects have taken on an 'iconic or artistic presence' for him and he calls the sender 'massively creative' and an 'unsung hero'.
But things got even more bizarre when the successful designer was sent a cereal box via a same day courier. It had a note inside from Ben Wigley, a film maker who proposed that they could make a short film together about the mystery gifts. Paul Smith accepted, and after giving an interview on his bike ride to work, was able to see the final product, the short film 'PS Your Mystery Sender'.
Another crazy mystery parcel story comes to us from New Zealand. In 2012, residents on the West coast were bemused when they received envelopes and packages containing $100 cash along with notes reading 'Thanks for being a true friend' and other random items such as hair clippers and hairdryers. There was no name on the note and they didn't have a clue who it could be.
New Zealand's Police and Customs first suspected drugs, but when they tested and fingerprinted the parcels, they came up clean.
It was thought that the mystery was solved when a French teenager from the Netherlands told New Zealand media it was him, as a publicity stunt to launch his website. Apparently he needed to pay a dentist's bill and his mortgage and he was trying to use his website to raise revenue.
Everyone doubted he was the real sender though, as his story didn't tally with police information. The addresses he told the press he'd sent the packages to didn't match the actual recipients. There was also doubt over the idea that someone who was short of money would send cash. Allyson Ealam, the Senior Sergeant of the local police force said, "Why would he send money in the first place…if he needs money to pay for his mortgage and dentist bill?"
Both these delivery mysteries remain unsolved. If you want to send some mystery deliveries (!) or something more conventional, choose DKB Despatch a same day courier company you can rely on.
Instant

quote

If you're unsure of the size of vehicle you need or encounter any problems using our price calculator please call, we'll be happy to assist.

For 7.5 Tonne vehicles and bigger, please call 08000 786 373
08000 786 373
Click Here to Follow DKB Blog
© 2015 DKB Despatch Ltd All rights reserved